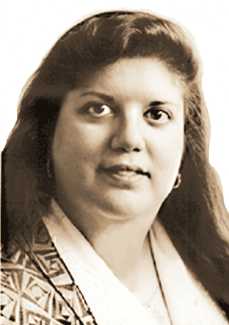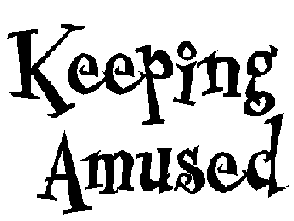 with Leah Zeldes
SF comes of age on stage
Reprinted from Lerner Newspapers, Feb. 13, 2002
Long ago, in a galaxy not so far away, it was a proud and lonely thing to be a science-fiction fan.
Beginning with the work of such writers as Jules Verne and H.G. Wells, the literature of ideas was first dubbed "scientifiction" by magazine publisher Hugo Gernsback in the late 1920s. The mostly young, typically nerdy readers of his pulps were generally forced to absorb their favorite genre under the bedclothes, with flashlights, away from the disdainful eyes of parents and teachers who routinely derided it as "that 'Buck Rogers' stuff." Even through the 1960s and '70s, science fiction was considered of interest mainly to teen-age geeks and weirdos. The "Star Trek" TV show, launched in 1966, lasted a bare three seasons, scraping into the third only as the result of a massive letter-writing campaign spearheaded by largely youthful enthusiasts. Science-fiction fans then had to put up with being twitted about pointy ears.
It wasn't until George Lucas' 1977 "Star Wars" became a blockbuster hit that science fiction began to get a little respect, at least as pop culture. Now, in the 21st century, the genre has become so hugely popular that old-time SF fans grumble about "getting it back into the gutter where it belongs."
The fact that science fiction has become a solid part of the arts can no longer be denied -- not when there are three science-fictional plays hitting Chicago stages this month alone. That one of them is a Tony Award winner only points up that science fiction is no longer on the fringes of culture.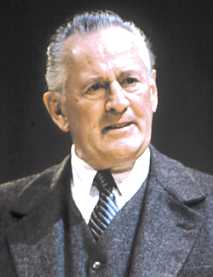 Those who think of SF purely as space opera and bug-eyed monsters might not recognize Michael Frayn's "Copenhagen" as science fiction. It does, after all, center on a real moment in history, a mysterious 1941 meeting of physicist Werner ("Uncertainty Principle") Heisenberg, then head of the Nazi government's nuclear research, with his former mentor Niels ("Complementarity") Bohr, a citizen of defeated, occupied Denmark. But "Copenhagen" is solid alternate history, a branch of science fiction that asks, "What if ... ?"
With just three actors on a circular stage bare of scenery and props beyond a trio of chairs, "Copenhagen" re-enacts that 1941 meeting again and again. Circling, pacing, Hank Stratton as Heisenberg, Len Cariou as Bohr, and Mariette Hartley as Bohr's wife, Margrethe, bring the various scenarios to life.
What if most of Germany's theoretical physicists hadn't been Jewish and fled the country? What if Heisenberg had been a better physicist? What if he hadn't had moral qualms? What if Hitler had had the bomb first?
In the hands of less-skilled actors, parts of this talky play might be dull, but these three make it riveting. Cariou, in particular, performs brilliantly, seguing from stiff, affronted Danish patriot to passionate, absorbed egghead, to self-righteous, arrogant scientist to affectionate foster father and back again.
Some of the best scenes are the two physicists' reminiscences of the pre-War lives and times of themselves and their colleagues. What would a scientist do upon encountering what might be a live mine left over from World War I? Throw rocks at it, of course.
Frayn, clearly aware that many audience members would be unfamiliar with the names of the physicists of the period and the scientific theories they expounded has seamlessly woven explanations into the dialog. While this is certainly a play that will be best appreciated by those of an intellectual bent, it's not necessary to know the physics or history to enjoy this fascinating production.
The Broadway touring show is at the Shubert Theatre just through Feb. 24. I predict tickets will be scarce, but do your best to get one.

Laura Eason, David Catlin, Lawrence E. DiStasi and Tony Hernandez, from left, and Heidi Stillman, bottom, in Lookingglass Theatre Company's "La Luna Muda".
Tickets may be hard to get for Lookingglass Theatre Company's "La Luna Muda," too. The company's "Hard Times," like this show, produced in association with The Actors Gymnasium, swept last year's Joseph Jefferson Awards, and the theater at the Ruth Page Center for the Performing Arts is not a large one.
Like "Hard Times," the current show is a literary adaptation, very loosely based on Italo Calvino's "The Distance of the Moon," the opening tale of "Cosmicomics." Calvino takes us to another realm of science fiction, fantastic and surreal, and Director David Kersner's vision of it emphasizes those qualities, adding moody music and aerial stunts.
Leaving aside the question of why a play inspired by an Italian story has been given a Spanish name ("The Mute Moon"), the story is roughly the same: In the distant past, when the moon was so close to Earth that it was possible, in some places, to reach it by ladder, a group sails to the Zinc Cliffs and climbs up to gather moon-milk, "a kind of cream cheese ... composed chiefly of vegetal juices, tadpoles, bitumen, lentils, honey, starch crystals, sturgeon eggs, molds, pollens, gelatinous matter, worms, resins, pepper, mineral salts, combustion residue."
The crew consists of the stolid, scientifically-minded boat captain (David Catlin); his sensual wife (Laura Eason); his nubile niece (Heidi Stillman); his yearning assistant, here named Gabriel (Calvino called him Qfwfq), who is the narrator (Lawrence E. DiStasi); and Gabriel's rather fey cousin, who is deaf (Tony Hernandez). The plot, such as there is, follows the attractions inspired by the moon, both gravitational and personal.
This is very physical theater. The company's rope work and acrobatics, designed by choreographer Sylvia Hernandez-DiStasi, effectively simulate low-gravity conditions. High-wire walking and a trapezelike hoop also support the otherworldly effects.
Enhancing the action, Eason's lovely, original music relies strongly on acoustic guitar. While not being at all derivative, it was to me strongly evocative of "Hair." Eason herself has a beautiful voice, although my favorite song was "Magnetized," which Stillman sings charmingly while swinging in the air on a rope. Just 75 minutes long and performed without intermission, "La Luna Muda" will briefly transport you into the realms of the fantastic.
Next on the horizon for science-fiction fans is "Cat's Cradle," based on Kurt Vonnegut's apocalyptic novel, which opens Wednesday, Feb. 20, at the always innovative Lifeline Theatre in Rogers Park. Clearly, science fiction is no longer just geek chic.
---
"Copenhagen" continues at the Shubert Theatre, 22 W. Monroe St., Chicago, at 7:30 p.m. Tuesdays through Thursdays and Sundays and 8 p.m. Fridays and Saturdays, with 2 p.m. matinees on Wednesdays and weekends, through Feb. 24. There is no late seating. Tickets are $22 to $65. Call 902-1400 or see http://www.ticketmaster.com. The "Broadway in Chicago" theater series web site is at http://www.broadwayinchicago.com.
"La Luna Muda" continues at the Ruth Page Center for the Performing Arts, 1016 N. Dearborn Parkway, Chicago, at 8 p.m. Thursdays through Saturdays and 3 p.m. Sundays through March 10. Tickets are $28.50 to $33.50. Call (773) 477-8088 or see http://www.lookingglasstheatre.org.
"Cat's Cradle" opens at 7:30 p.m. Wednesday, Feb. 20, at Lifeline Theatre, 6912 N. Glenwood Ave., Chicago, with continuing performances at 8 p.m. Fridays and Saturdays and 5:30 p.m. Sundays through April 21. Tickets are $16 to $20. Call (773) 761-4477 or see http://www.lifelinetheatre.com.